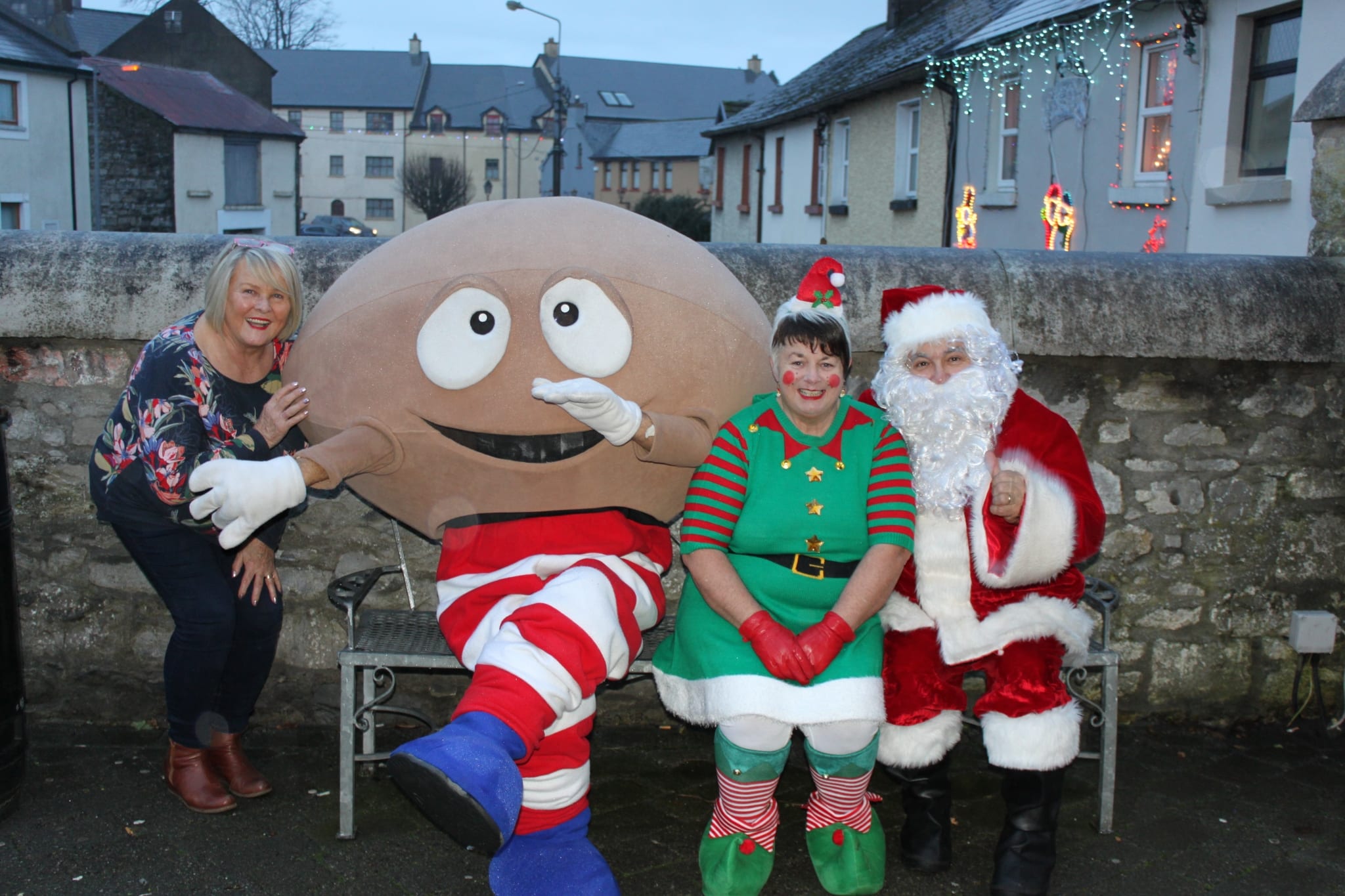 Your Credit Union, Your Community
This year the theme to our Christmas Members Day was "Your Credit Union, Your Community". Our Christmas Members Day is all about thanking our very loyal members for their continued support in the year, well actually for the last 51 years.
Without our members, Tipperary Credit Union would not be here today. Tipperary Credit Union was founded by local people getting together joining forces and as a result of their continued drive, passion and support we are where we are today and that is a credit union with over 27,700 fantastically loyal members.
We have the theme this year, Your Credit Union, Your Community because we invited some local organisations in our community that make an impact to lives of our members to join us for our Christmas Members Day. We have invited them to come on air and speak a little bit about what they do and of course given the day and the season it is was we had a few surprises.
Thank You, Members!
Throughout the year we sell Tipperary Credit Union, Shopping Bags, Calendars and a Publication. It was decided that proceeds from the sale of these items should be donated to various charities.
The Promotions Committee selected the organisations to receive a donation from the proceeds of the sales.
Thanks to our members we were able to donate €2,000 to the following organisations on behalf of our members:
1. South Tipperary Hospice €500
2. Irish Wheelchair Association €500
3. Tipperary Town Autism Support Group €500
4. Tipperary Town Meals on Wheels €500
Special thank you to Sinaida Jansen, Manager of South Tipperary Hospice Movement.
Josephine Carroll from the Tipperary Town branch of the Irish Wheelchair Association,
Janay and Sharon from Tipperary Town Autism Support Group
Theresa Hinchey and Denis Murnane of Tipperary Town Meals on Wheels.
Please note the shopping bags, calendars and publication are available for sale at Tipperary Credit Union and all proceeds go to local clubs and organisations
Dividend & Interest Rebate
Our Chairperson John P Hartnett was delighted to let our members know that Tipperary Credit Union had another very good year in 2018. "I am pleased to report that our Credit Union achieved a surplus of €1.85 million for the year. Gross Assets of the Credit Union reached €143 million, up €9 million on last year. At our AGM last Tuesday (December 11th 2018) our Members approved the Board of Directors proposal to pay a 0.2% Dividend on members.
This is an excellent return for 'demand' or 'on-call' savings, especially when compared to what Banks and other financial institutions are offering.
The Board, in recognition of the important contribution members who borrow make to the credit union, also propose a 10% rebate on loan interest paid during 2018, which our Members also approved at the AGM."
That means a total of €574,570 goes back into the economy of our local communities in Tipperary and Limerick, which is fantastic!
Members Car Draw Winners
We are delighted to announce the winners of our Christmas Members Car Draw are:
1st Prize Renault Zoe – David Whelan, 32 Avondale Crescent, Tipperary Town.
Bonus Car Draw – Dacia Duster – Mary Cummins, Ballycushown, Cappamore, Co Limerick.
Bonus Car Draw – Renault Clio – Elizabeth Tobin Cassidy, 18 Dillion Street, Tipperary Town.
Christmas Hamper and SuperValu Voucher Winners
Hampers
Marie Lonergan, Lacey Villas, Tipperary Town, Co. Tipperary
Tara Buckley, Cullen, Co. Tipperary
Fiona Healy Bansha, Co. Tipperary
Patrick Reals, Plassey, Co. Limerick
Leanne Downey Annacarthy, Co. Tipperary
Michael Moloney Hollyford, Co. Tipperary
Alison O Callaghan Kilross, Co. Tipperary
Suzanne Comyns, Plassey, Co. Limerick
Ann Marie Morey, Golden, Co. Tipperary
Claire Walsh Springfield Crescent, Rosomre, Village, Co. Tipperary
Lou Carroll Dundrum, Co. Tipperary
Ewa Henryka Dudka, Kilross, Co. Tipperary
€50 SuperValu Voucher
Paula Mc Kenna Doon Co. Limerick
Keith Walsh Doon Co. Limerick
Instagram Competition Winner
Shauna Ronan
Young Saver Christmas Draw
Congratulations to Mark O'Brien, Lattin Co. Tipperary who was the winner of our Christmas Young Saver iPad Mini!
St Joseph's Primary School Choir
Special thank you to St Joseph's Primary School who were amazing! The students have been joining us on our Christmas Members Day for the last number of year and extremely talented singers and musicians. Special thanks to all involved in St Joseph's School Choir from all at Tipperary Credit Union
Thank You To The Following:
Tipperary Credit Union would also like to thank the following, Tipp Mid-West Radio, South Tipperary Hospice, Irish Wheel Chair Association, Tipperary Town Autism Support Group and Tipperary Town, Meals on Wheels. St Ailbe's Vocational School, St Joseph's Primary school, Mike, Marian, Toomey's Petrol Station, Betty and Madge, Sean, Youth Committee, Promotions Committee, Board, Management and Staff.
The Board and Management of staff of Tipperary Credit Union would like to thank all our Members for their continued support; we wish you all a very Merry Christmas and a Happy New Year.