Our Loans and Rates
Lending Rates Effective November 2020
Personal Loan Rate 10.4% APR (Variable)
Our standard loan rate of 10.4% is available for the expected events in your life as well as the unexpected ones. If it's a holiday you need or medical expenses that are stacking up, apply online now. We are here to help.
Revolving Credit
Revolving credit is our newest facility which allows you to apply for a credit limit up to a set limit of €8,000.
It is different from a standard loan in that the repayments made replenish the amount available for you to spend. Therefore its a credit that can be used repeatedly up to a certain limit. A normal loan cant be used again after its paid off.
You apply once. If approved you can borrow funds easily up to your credit limit as required. No additional application process.
Interest is charged on the outstanding loan balance only, not the entire credit limit. No separate annual facility charge.
Repay your regular monthly payment as required – this decreases your balance and increases your available funds.
Revolving Credit is similar to a credit card or overdraft whereby you can borrow up to your limit on a continuous basis but with no annual charge.
All loans subject to approval. Terms and Conditions Apply.
Warning – if you do not meet the repayment on your loan, your account will go into arrears. This may affect your credit rating which may limit your ability to access credit in the future. Tipperary Credit Union Limited are regulated by the Central Bank of Ireland. Figures correct as at January 2023. Limited time offer please contact the office for the end date.
Contact your local office, email info@tipperarycu.ie or Freephone a Loan 1800 62 22 62 for more details.
Consolidate Your Loans 10.4% APR (Variable)
A Tipperary Credit Union loan could help you pay off your existing credit cards, personal loans, overdraft or other outstanding debts. Remove this financial pressure by consolidating your debts. i.e combine all loans/debts in to one loan over a fixed period, on a fixed repayment instead of having several separate repayments each month with high interest rates.
  One manageable monthly repayment
   You may be able to pay off your debt faster
   You could lower your monthly repayments
Why choose a Tipperary Credit Union Debt Consolidation loan?
We offer low cost loans.
Combine your debts, clear credit cards, bank loans, car finance and more. Have one manageable repayment.
Flexible repayment options.
Free Loan Life Protection Insurance*
No hidden costs.
No penalty for early payback, you can pay your loan off early or make lump sum payments with no additional charges
Fast and efficient service
All we require is:
3 recent receipts of any income you receive (this may include payslips, social welfare receipts, pension receipts)
If you are Self Employed we need your most recent set of accounts. Form 11 Notice of Assessment
3-6 months Bank Statements depending on the amount you are applying for
Statements of debts you are repaying
Proof of PPSN  (Payslip, document from  Revenue or Department of Social Welfare)
Photo ID- Current Drivers licence or Passport
Proof of your Address: A current utility bill (dated with the last 6 months)
Terms & Conditions Apply speak to a member of staff today about consolidating your loans. Call to any of our branch offices or Freephone 1800 62 22 62.
Warning – This new loan may take longer to pay off than your previous loans. This means you may pay more than if you paid over a shorter term.
Warning – Possible fluctuations in the interest rate could affect the amount payable.
Warning – If you do not meet the repayments on your loan, your account will go into arrears. This may affect your credit rating which may limit your ability to access credit in the future.
Loans are subject to approval. Terms & Conditions apply.
Tipperary Credit Union Limited is regulated by the Central Bank of Ireland.
Overdraft Facility
An overdraft is a short-term way to borrow money on your current account and can help in months where things get a little tight e.g. if you receive a higher than expected bill and need a bit longer to repay it.
You can apply for an overdraft on your Current Account from €500.00 up to a maximum of €5,000.00.
The interest rate is 12% pa variable (12.68% APR). Interest is only charged on overdrawn balances. Your credit union does not currently apply surcharge interest (surcharge interest is charged by some Financial Institutions on unauthorised overdrawn balances.
An overdraft fee of €25.00 is charged on approval and on each anniversary of the overdraft approval date. Overdrafts are subject to financial status and are not available to persons under 18 years of age.
Motor Loans 8.5% APR (Variable) "drive home a bargain"
With a car loan from us, you own your car from day one. Let us help you to have your finance arranged before you enter the dealers showroom, this puts you in the drivers seat.
We have various competitive car loan rates available – please check with office re promotional rates
Car Loan Rate 8.5% APR available for new and second hand cars
Car Loan Rate 6.25% APR  available for new or second hand cars minimum amount borrowed of €25,000
Promotional Car Loan rate of 3.97% APR available for new cars only minimum amount borrowed of  €25,000 * please check with office if this rate is available as is a promotional rate only.
Home Improvement / Business Loan 8.5% APR (Variable)
Are you looking to improve your biggest investment? Let us help you to create your dream home or give you business the boost it needs. Our Home Improvement Loan and Business loan products can get you just what you want. Apply online today or call into one of Our branches for more information.
Premier Agri Loan Range
Whether you're looking to upgrade your farm buildings or machinery, diversify into new types of farming or buy more livestock, come and talk to us today about the wide range of loan types available to you. We have 4 competitive loan rates with 5 flexible repayment options. Contact us today to discuss your loan options.
Our Agri Loans are available for:
Cash Flow
Refinancing
Purchase additional livestock
Winter feeds
Purchase farm machinery & equipment
Farm Improvements
Reasons to choose us for your Agri needs:
Flexible repayment options
Free loan protection insurance*
Unsecured loans up to €75,000
Secured loans also available
Free assistance in business plan and projections provided
*Terms & conditions apply to free Loan Protection Insurance
Educational Loan 6.6% APR (Variable)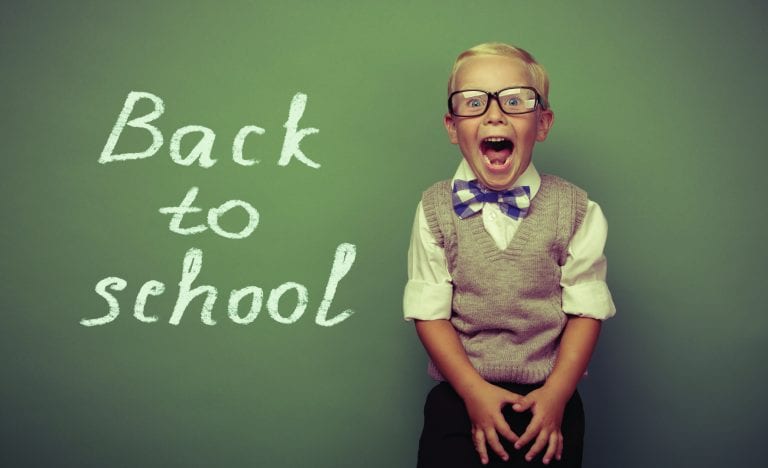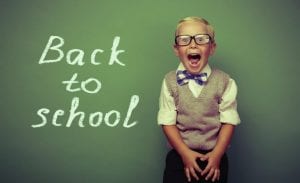 We understand the costs of sending your child to School or College  so we have put together a loan package to help you with the costs of books, fees and everything in between. Apply online now or call into any of our branches.
NEW ** This rate is now also available to Students borrowing for a car to travel to and from a full time 3rd level course.
Secured Savings Loan 6% APR (Variable)
If you already have money saved with us and would prefer not to touch it, then this is the ideal loan for you. Call into any of our branches and take your secured savings loan today.
Large Unsecured Loan €30K + 6.25% APR
Are you looking for a large loan between €30,000 and €75,000? Are you looking to purchase farm machinery, build that large extension or even buyout your council house? Then why not avail of out "large unsecured" loan rate of 6.25%.
Minimum loan amount of €30,000 up to a max of €75,000 unsecured. Max loan term 10 years.
Secured rate product also available.
Secured Loans 5% APR (Variable)
This product is available for secured Home Loans (no minimum amount) and Secured Personal Loans over €75,000 – Contact the office for more information 1800 62 22 62
Community Development Loans & Social Finance
Note: Our loans have a variable rate which means that the rate, and your loan repayments, can go up or down during the term of your loan.
Scroll to top