Death Benefit Insurance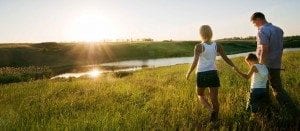 In addition to Free Loan Protection/Life Savings Insurance, Tipperary Credit Union also offers the member, Free Death Benefit Insurance (DBI) cover of €1,000.
Death Benefit Insurance gives members and their families added security and relief from financial worry especially at the time of bereavement.
THIS VALUABLE INSURANCE IS PROVIDED FREE BY TIPPERARY CREDIT UNION.
What is Death Benefit Insurance?
This benefit is a once-off payment of €1,000 towards funeral expenses.
This insurance is provided to eligible members free of charge and will either be paid directly to the funeral home or to reimburse the person who has paid the funeral bill.
Eligibility of Death Benefit Insurance
All credit union members are eligible for this cover provided they have joined the credit union before the age of 70.
Member must have a minimum of €5 in their account at time of death.
How to make a claim?
To make a claim please provide Tipperary Credit Union with a copy of the Death Certificate and the funeral invoice.  Please note the original Death Certificate must be produced and a copy will be taken.
Please note just one copy of the Death Certificate is required to claim for all 3 insurance services; Life Savings Insurance, Loan Protection Insurance and Death Benefit Insurance.
For further information please contact Tipperary Credit Union on (062) 80400
Scroll to top